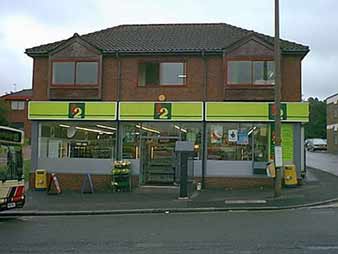 The b2 (not pictured, youths)
This site has gone through many changes. This is what we said when it was the b2.
Haywards Heath also caters for young people by providing a b2 24 hour convenience shop as a 'hang out' (Like malls in America but colder). Here youths are encouraged to listen to loud 'garage' music in the back of small cars. It is also the perfect place to begin smoking if you are a girl or swearing at passers by if you are a boy. We do not condone these activities nor do we suggest you allow your children to mix with these youths during your stay.